We are wholeheartedly dedicated to helping your child through a host of developmental challenges. As a part of Early Intervention, we work with infants, toddlers, and children to make sure that they are learning the necessary behaviors and skills to lead full, rich lives.
Learn more about what Early Intervention is from the Center for Parent Information and Resources.
How Occupational Therapy Helps Your Child
We help your little one on the way to healthy interactions and mobility in their environments. The goal of early intervention occupational therapy is to help your child develop and improve their abilities and skills in the areas of:
Motor Development – Gross and Fine Motor Skills


Includes both small movements, such as picking up a toy, and bigger movements, such as walking.

Sensory Processing


How your child takes in and responds to sights, sounds, smells, tastes, textures, and movement.

Feeding


Your child's ability to eat, drink, and swallow properly.

Self Help/Adaptive Development


How your child learns the skills to do common, routine activities.

Social Interaction/Behavior


How your child interacts with, and acts towards, others.

Play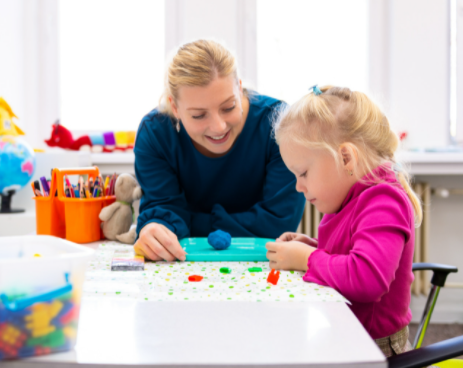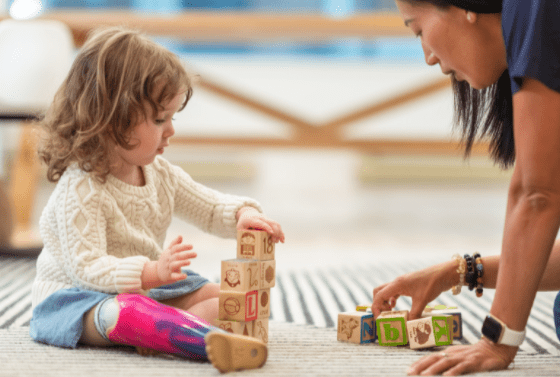 Our experienced pediatric occupational therapists are patient guides that help your child to perform the activities that are vital to daily living skills.
We Address Concerns Related To:
Your Child's Physical Development
Coordination
Strength
Range of Motion
Muscle Tone
How your child's muscles relax and tighten.
Grasp
Oral Motor Skills
The movements of your child's lips, tongue, jaw, and more.
Balance/Vestibular
The extent to which your child can stay in a stable position.
Motor Planning
How your child thinks of, starts, and completes physical movements.
---
Your Child's Sensory Processing
Sensory Seeking Behaviors
Such as your child may constantly want to touch people or objects often, put non-food items in his or her mouth, prefer "rough play", prefer lots of movement, stare at lights,head banging, and more.
Hyperactivity
Attention/Focus
Your child's ability to be attentive and hold focus.
Tactile Defensiveness
An unhealthy sensitivity to touching and feeling that may cause your child to avoid certain objects or textures. An overreaction or aversion to touch.
Visual Motor/Perception
How your child sees and interprets his or her environment to perform physical activities with objects.
---
Your Child's Functional Skills
Self Care Skills
The activities/behaviors that your child needs to perform day-to-day – including dressing, feeding, toileting, etc.
Use of Utensils
Adaptive Equipment Needs
The tools that allow your child to perform necessary tasks and routines.
Splinting
---
How Our Early Childhood Occupational Therapists Help
No matter what kind of delay your child faces, we devote every effort to ensure his or her future success with caring, licensed therapists. To help alleviate as much of your concerns as possible, be aware that:
Only a therapist with the experience, compassion, and dedication that Early Intervention demands will interact with your child.
We reduce your stress by making our treatment approachable and convenient. Your child's therapist will always come to your chosen place or setting for occupational therapy.
We take the time and energy to make your child's health and successful development our first priority. Building personal relationships with your child while examining his or her current situation is crucial to our services. Always using our professional experience as an anchor, we see your child through to reaching his or her full potential.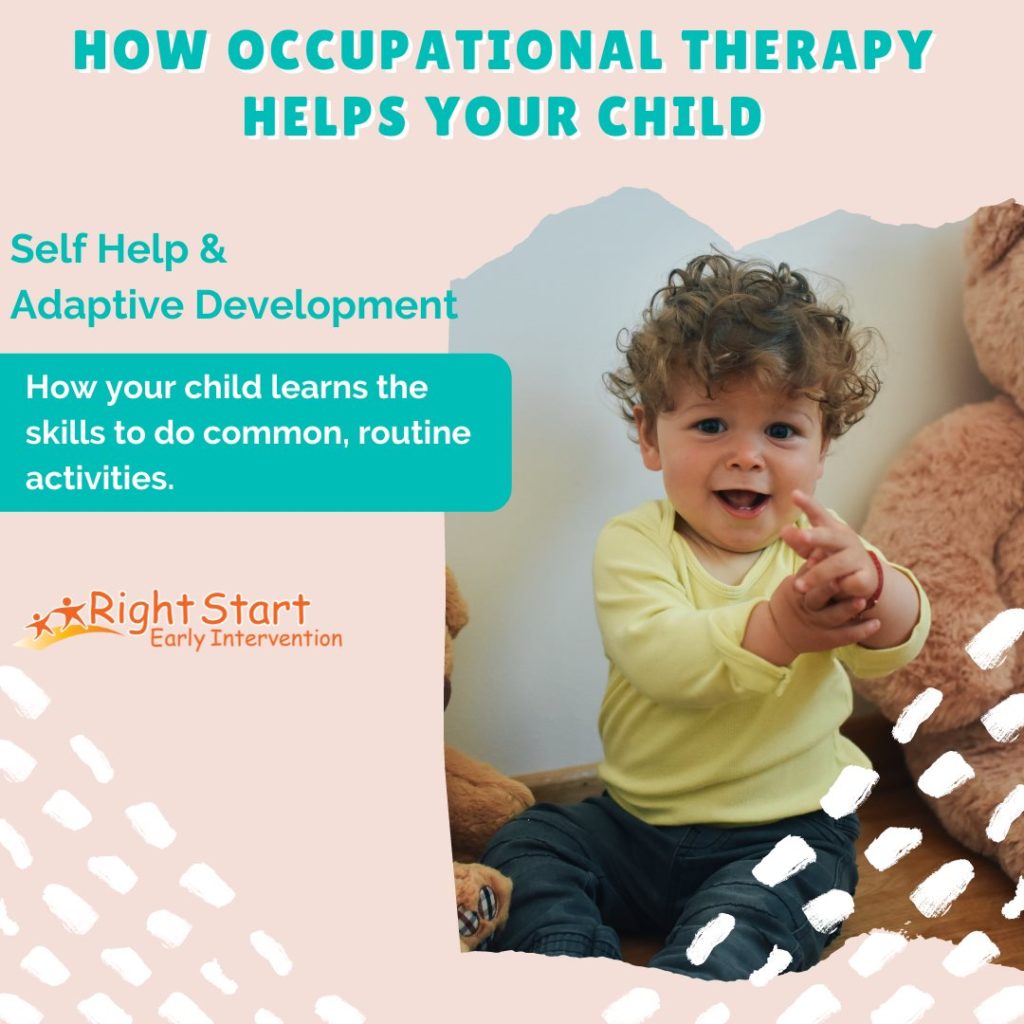 Here are some resources to help you learn more about the milestones and average development for your child's functional abilities:
Motor Skills
Sensory Processing
Feeding/Eating Activity
We offer our Early Intervention Occupational Therapy services in multiple counties across Pennsylvania including:  Berks County, Montgomery County, Lebanon County, Schuylkill County, Lehigh County, Chester County
We are available to answer all of your questions and give you the reassurance that you need. Right Start is available to provide our services to your child – in your home, daycare, or community – at no cost.