Right Start Children's Services established as an Early Intervention and Pediatric Therapy provider agency in 2005. We are a therapist owned and operated provider agency specialized in serving children and families with the best therapy practices. Right Start takes pride in meeting the needs of children and families with our services and dedication to each and every child and family.
We also take pride in educating parents on developmental delays they should watch out for as well as developmental milestones they should be aware of as parents. That's why we've created an early childhood development chart for your 1 year old as a quality resource for parents to check their child's milestones and see if they're on track for development!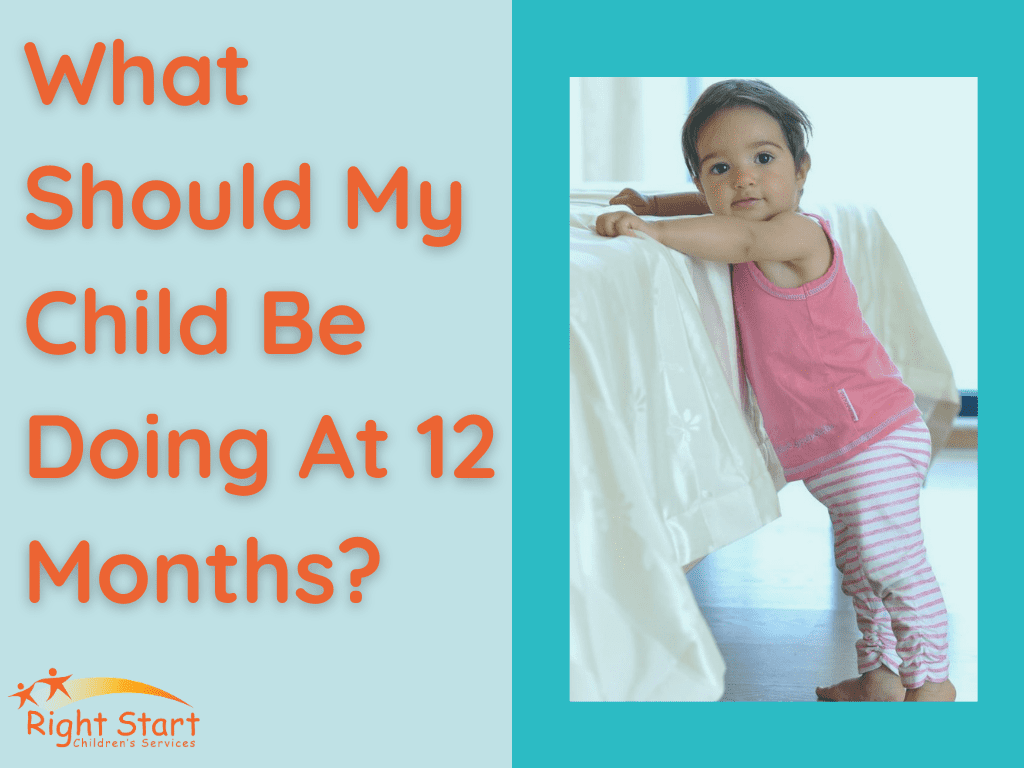 Every child is unique and develops at their own pace. According to healthychildren.org, it's impossible to tell exactly when your child will perfect a certain skill. However, having a general idea of what skills you should expect at a given age will help you identify what skills they may be missing or a development gap you may not be aware of. 
If you suspect a delay in your child's development, the best thing you can do as a parent is:
First, talk to your child's doctor or nurse as soon as you can about your concerns.

Then, if your child is between the ages of 0 (birth) to 3 years, get in touch with your

local Early Intervention Program

to start the process and see if he or she qualifies for free, early intervention services. If you are in our

service area

, another option would be to fill out our

referral form

and we can facilitate the process for you.

If you don't see your county listed, you can call the CONNECT Helpline at 1-800-692-7288 to get connected with a provider in your area. 

If your child is eligible for early intervention and you are in our service area, request Right Start Children's Services from your Service Coordinator!
Please let us know if you have any questions or concerns after viewing our early childhood development chart or any general inquiries about your child's developmental process. We are passionate about helping children and families in any way we can! Contact us today to get started.