Your child is 2 years old and reaching more developmental milestones! You may have heard of the "terrible twos" which consist of regular temper tantrums and quick changes in mood. Although, two doesn't have to be terrible. There is so much to look forward to when your little one reaches this age. For example, their growing desire to be independent and explore/make sense of the world around them as suggested by the CDC.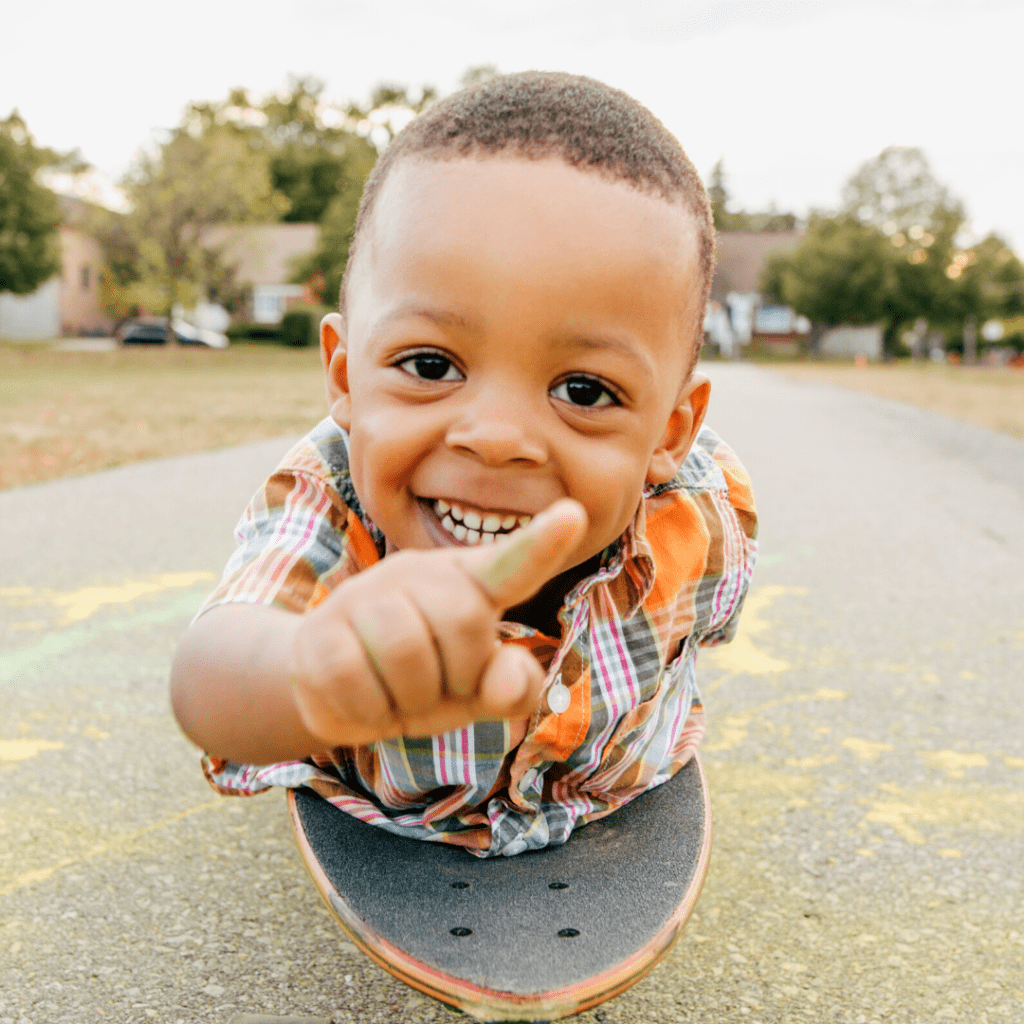 Right Start Children's Services is committed to aiding families through serving as an early intervention resource and support. We also provide education and assistance to help your child develop new skills! Whether you're a parent, grandparent, guardian, or foster parent raising a child, it's important to keep track of your little one's growth and development. This way, you can ensure that they are meeting typical developmental milestones for their age and seek additional support if necessary.
Check the developmental milestones your child has reached by the end of 24 months by downloading our
Signs of Delayed Developmental Milestones at 24 Months
Doesn't use two-word phrases such as "more please"

Doesn't speak at least 15 words  

Doesn't seem to know what to do with common things such as a brush, phone, fork, or spoon

Doesn't copy your words or actions

Doesn't walk steadily

Doesn't follow simple instructions

Doesn't retain skills they once had
Concerned That Your Child is Behind? Right Start is Here to Help!
It's important to keep in mind that every child is different and develops at a different pace. However, as a parent, you know your child best. If you believe that your 24 month old is not reaching normal growth and developmental milestones, act early! Talk to your little one's doctor first if something seems off. Don't wait to express any concerns you are having. Be sure to ask them about developmental screenings as well.
If your child is suspected of having a developmental delay or disability and is between the ages of 0 (birth) and 3 years old, get in touch with your local Early Intervention Program to see if they qualify for services. If you'd like us to start the early intervention process for you, then kindly fill out the referral form on our website. Then, we will get in touch with you on the next steps!
Here at Right Start Children's Services, we offer a full range of early intervention services for babies and toddlers. All of our services occur in the child's natural environment and are designed to meet their individual developmental needs. Our team of Occupational Therapists, Physical Therapists, Speech-Language Pathologists, and Special Instructors are wholeheartedly committed to providing support to both your child and your family. All of our therapists specializing in early intervention work to enhance your little one's development so they can reach their full potential!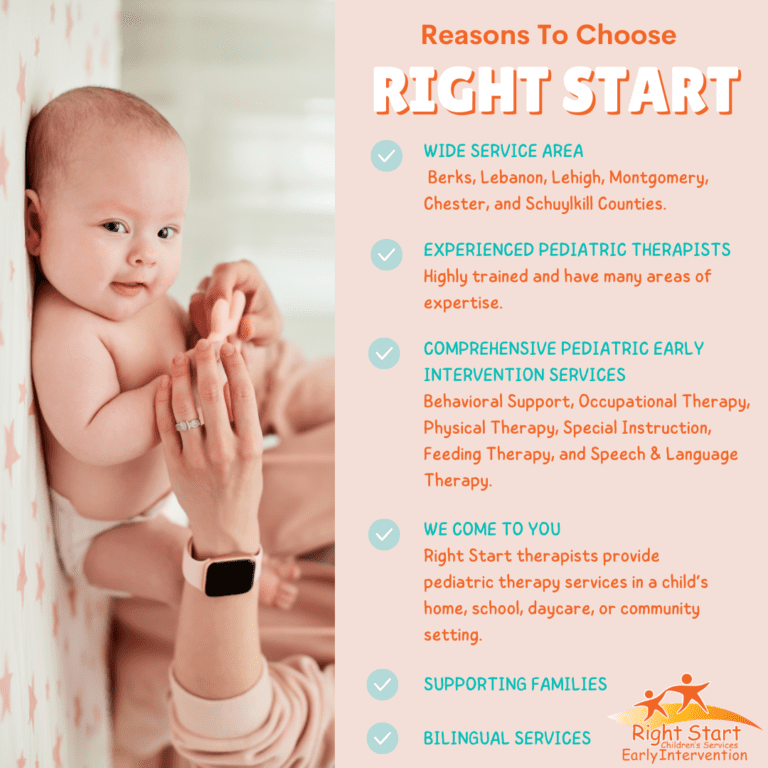 After viewing our early childhood development chart, if you have any questions or concerns, please reach out to us. We are here to help! For more information or to schedule an appointment, contact us today. We look forward to helping your little one get back on track developmentally and supporting your family in every way possible!